Our clothes line area under construction.
We decided to have clothes line set back into our embankment.
A much better spot than our temporary one.
Will be less obtrusive in our yard once plants are in place and our washing will receive full sun for most of the day.
Excavation begins...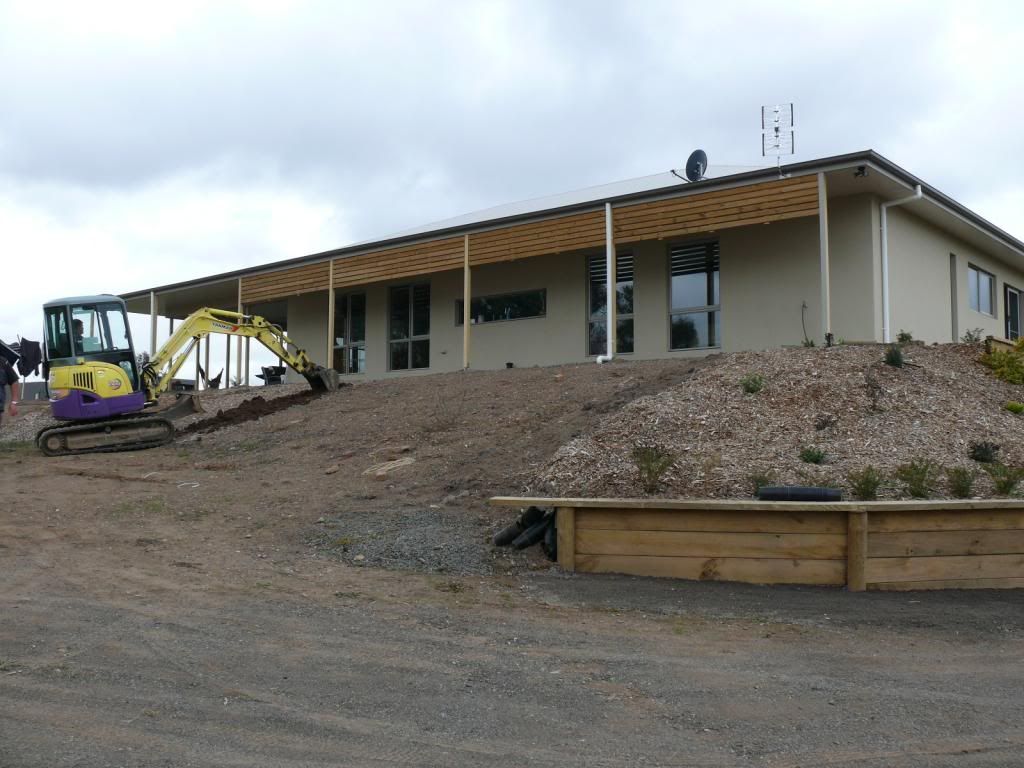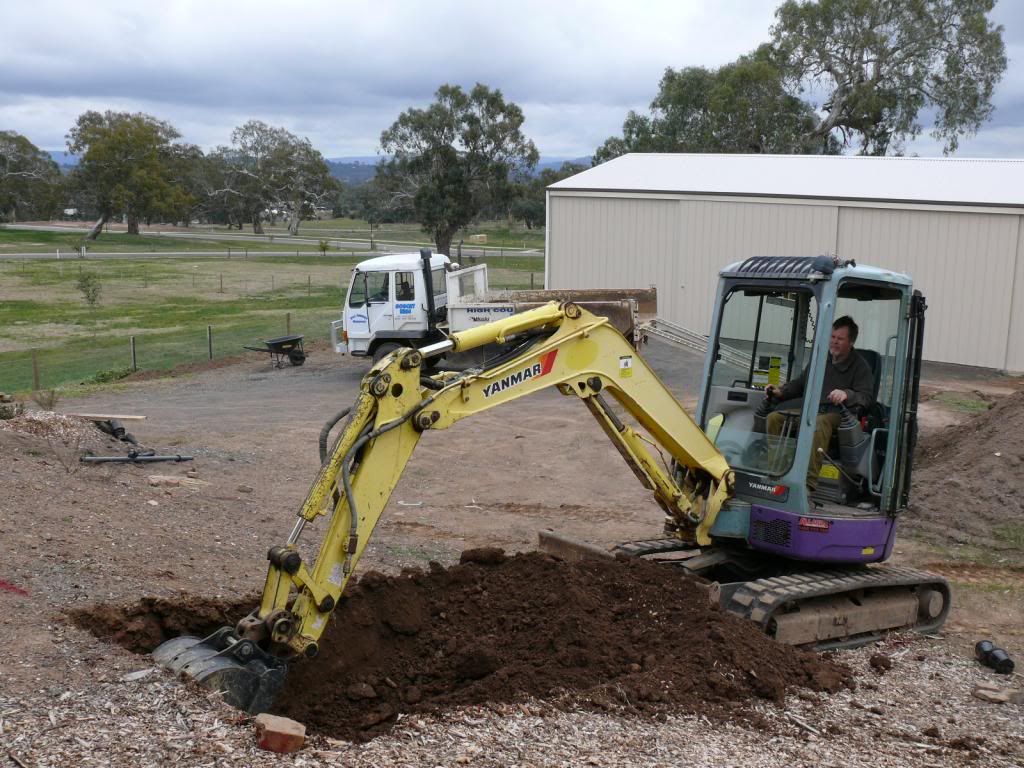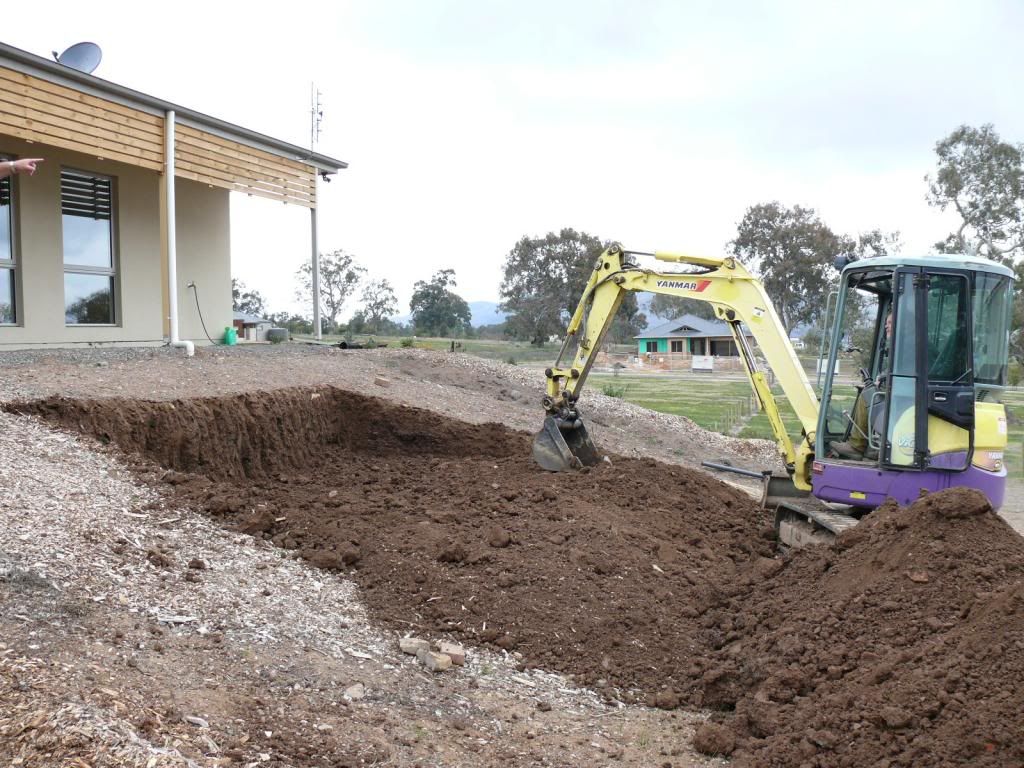 Area cut and ready for retaining wall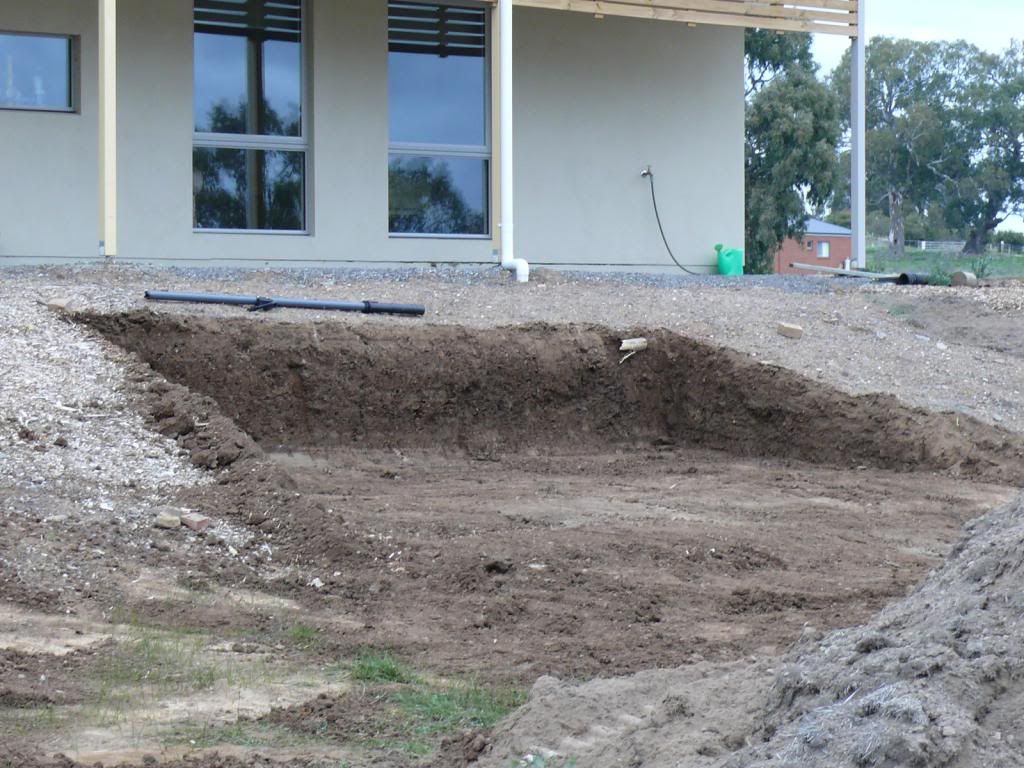 Posts going in.... plus protective plastic barrier, aggy pipe and gravel for drainage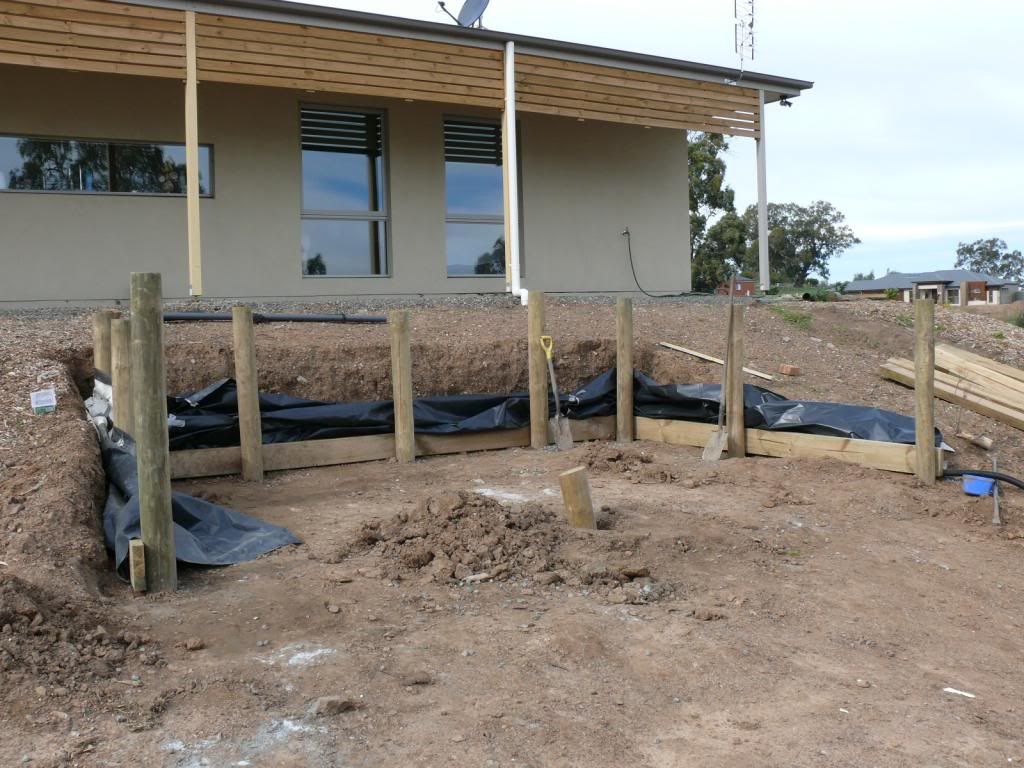 The wall all finished and clothes line post in place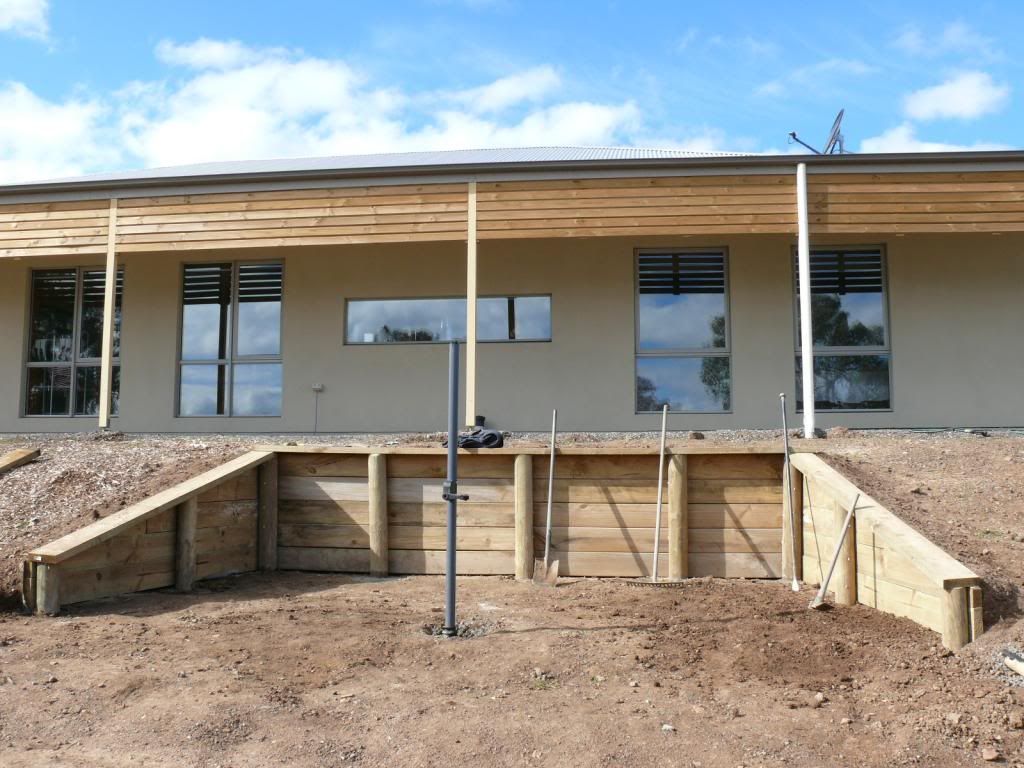 Plastic sheeting and gravel going down = no weeds and no grass to mow underneath
Almost complete - ready now for some decorative landscaping to begin.