Our plasterers have begun working on site.
First battening the ceilings in preparation to hang the ceiling sheets next week.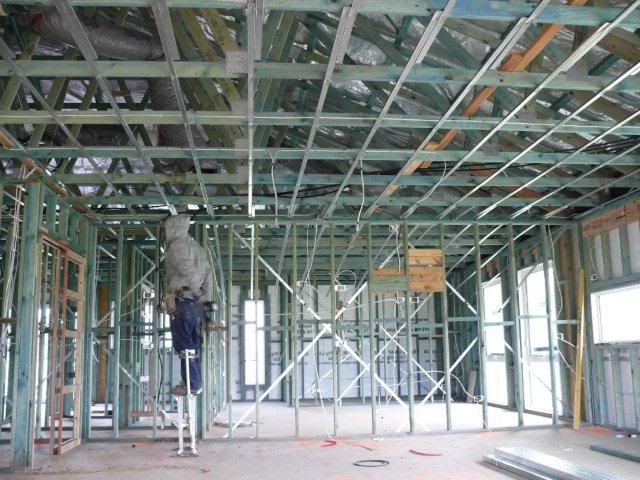 Some of the many wall sheets delivered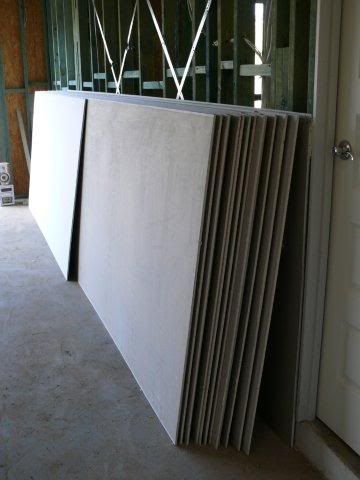 With ceiling all battened now we can insulate the ceilings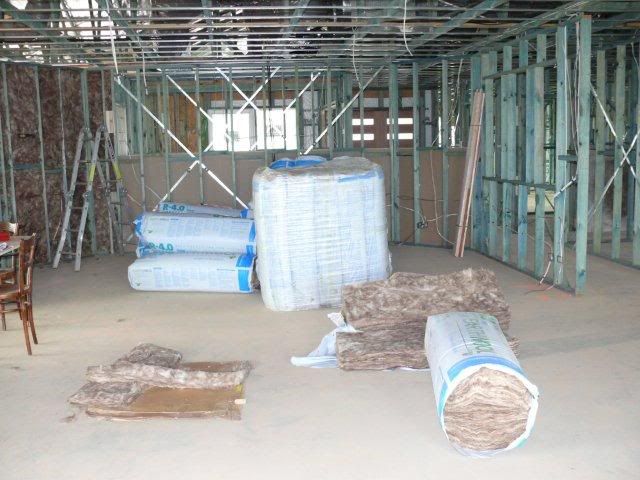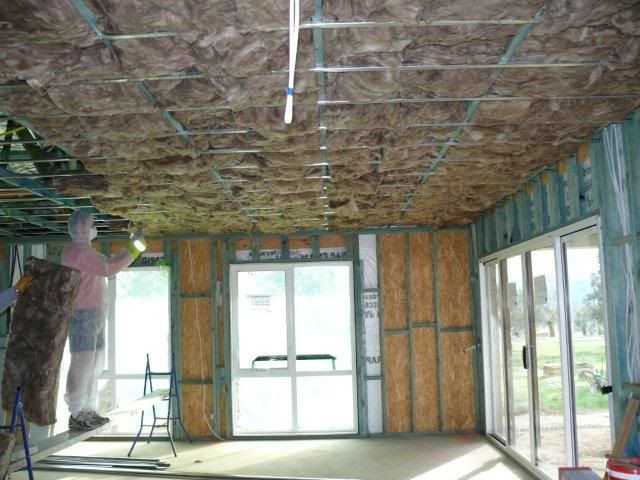 And with the first wall sheets going up we are able to insulate the lounge wall that backs onto our garage.