Start of the new side fencing, to keep our doggies in.
Treated pine poles going in.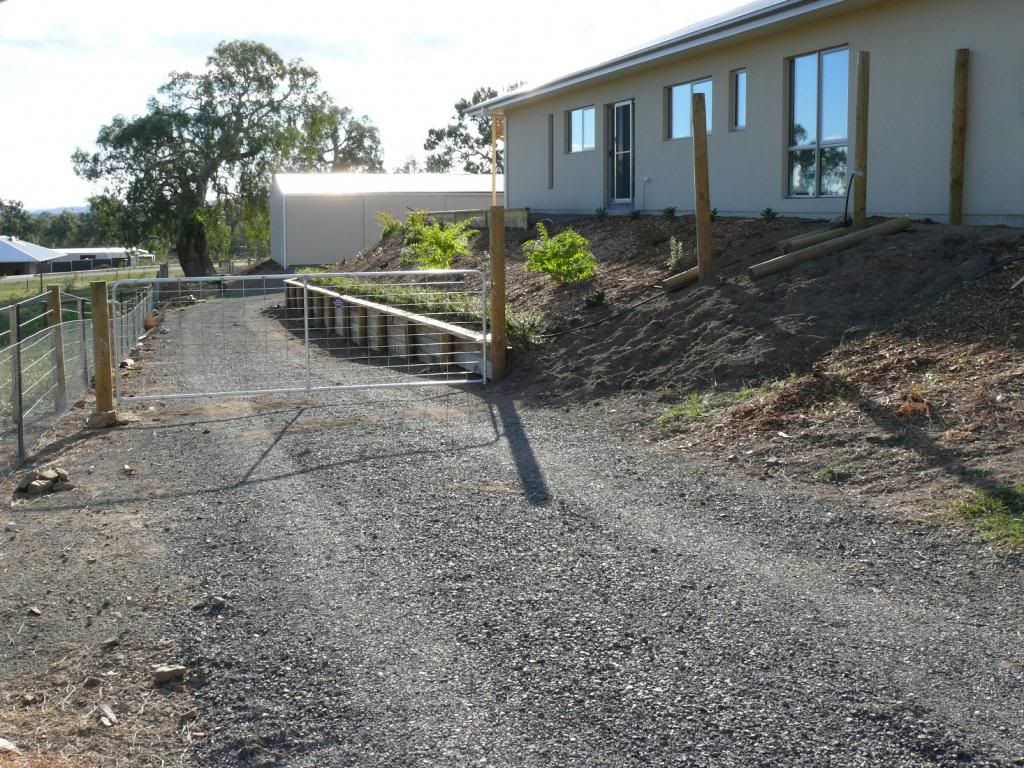 Treated pine pole framework.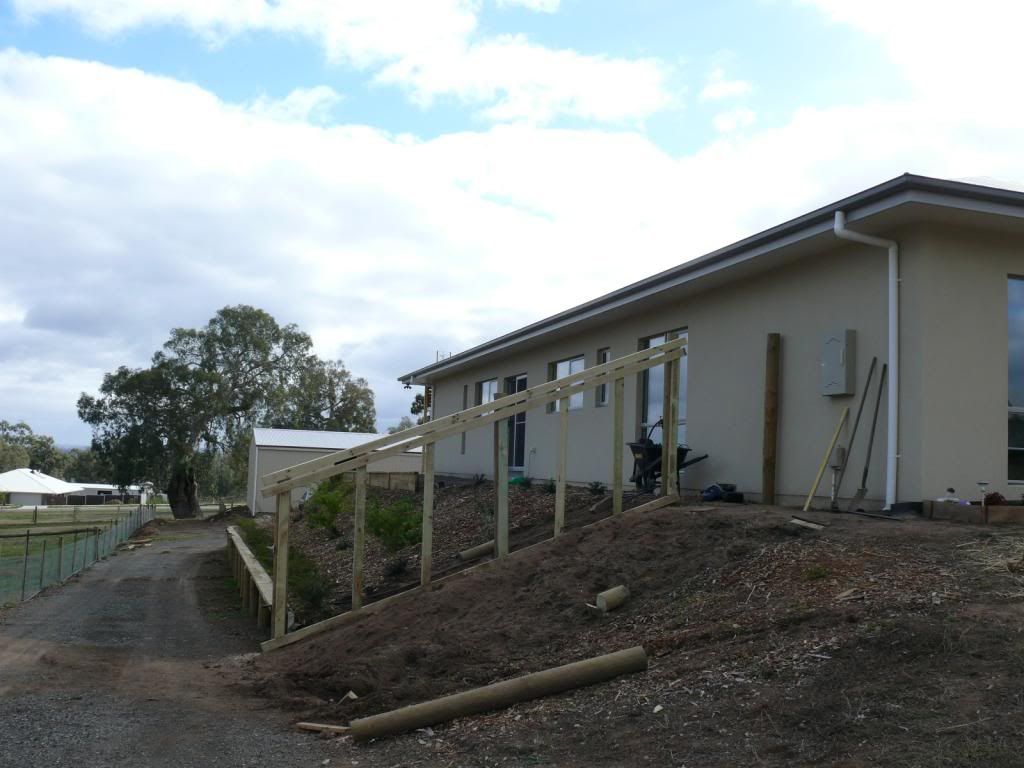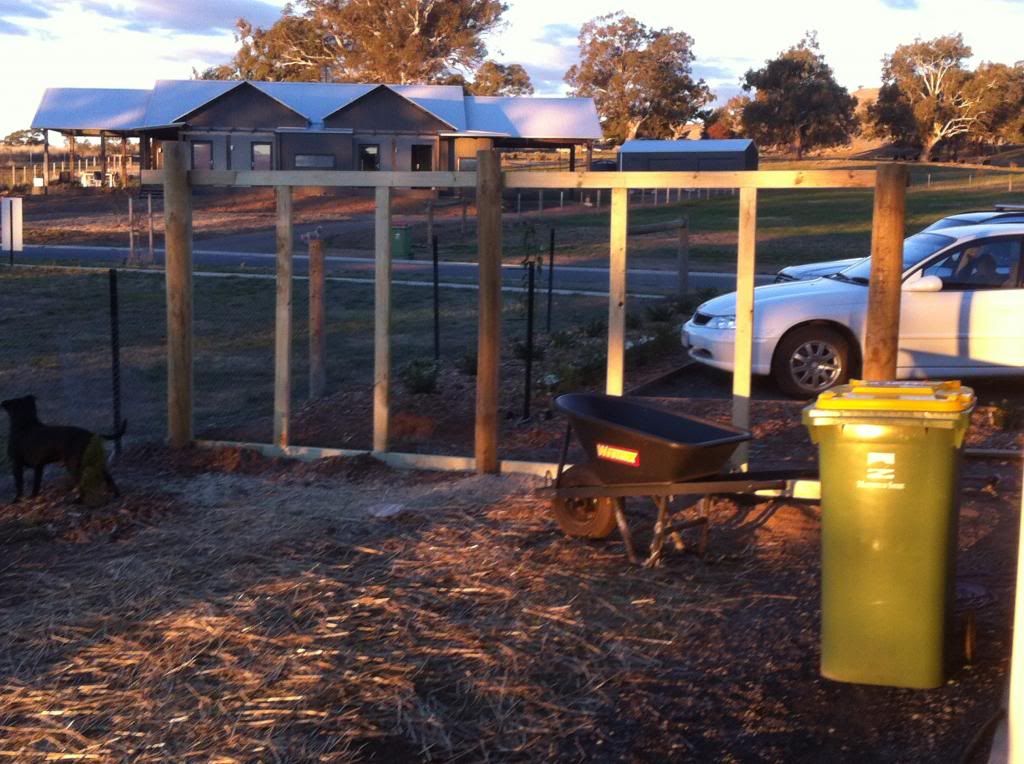 Treated pine decking slats going on.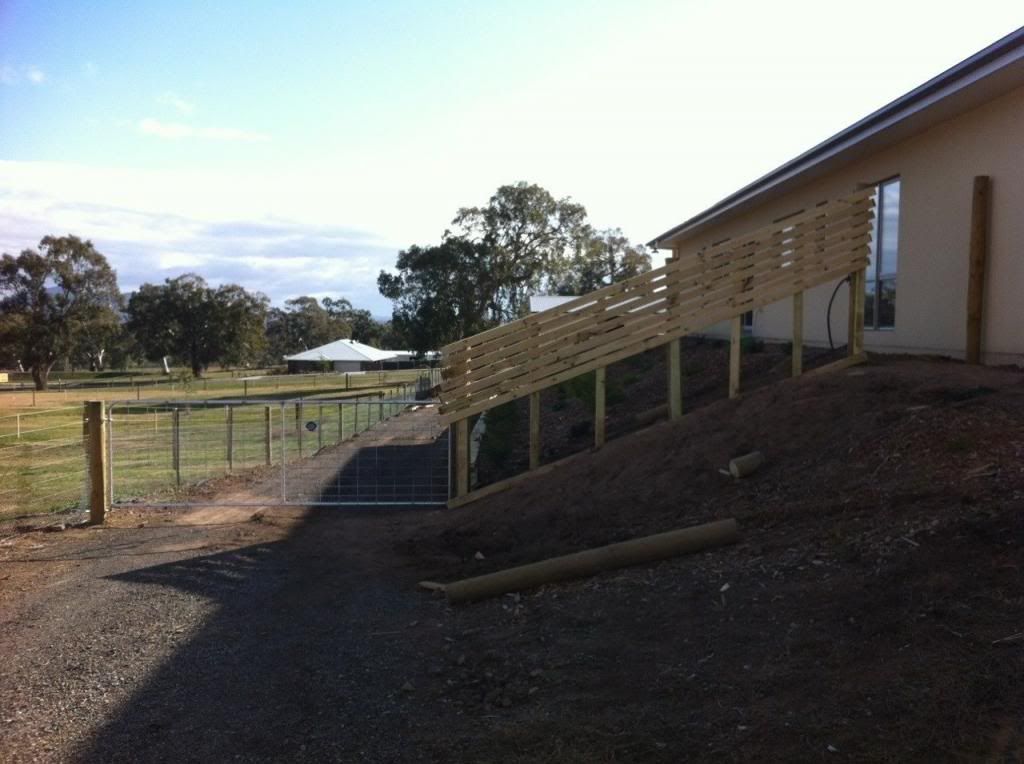 Gate going in. (sorry no pics of welding up the gate frame)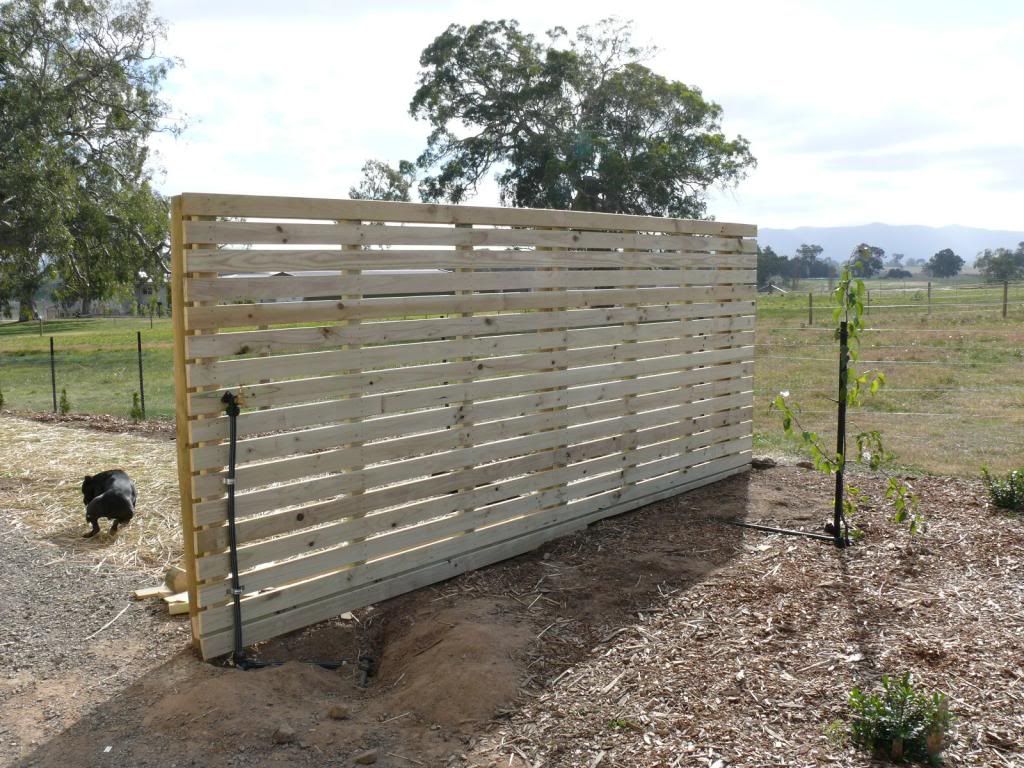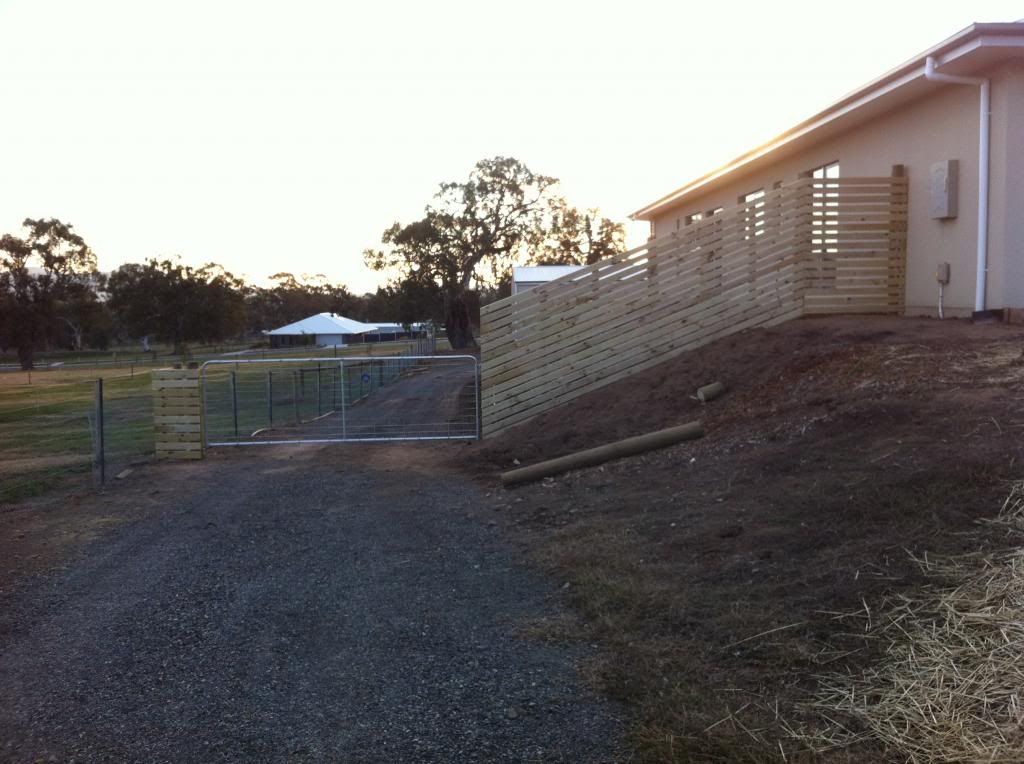 Finally a merbau stain to complete the look.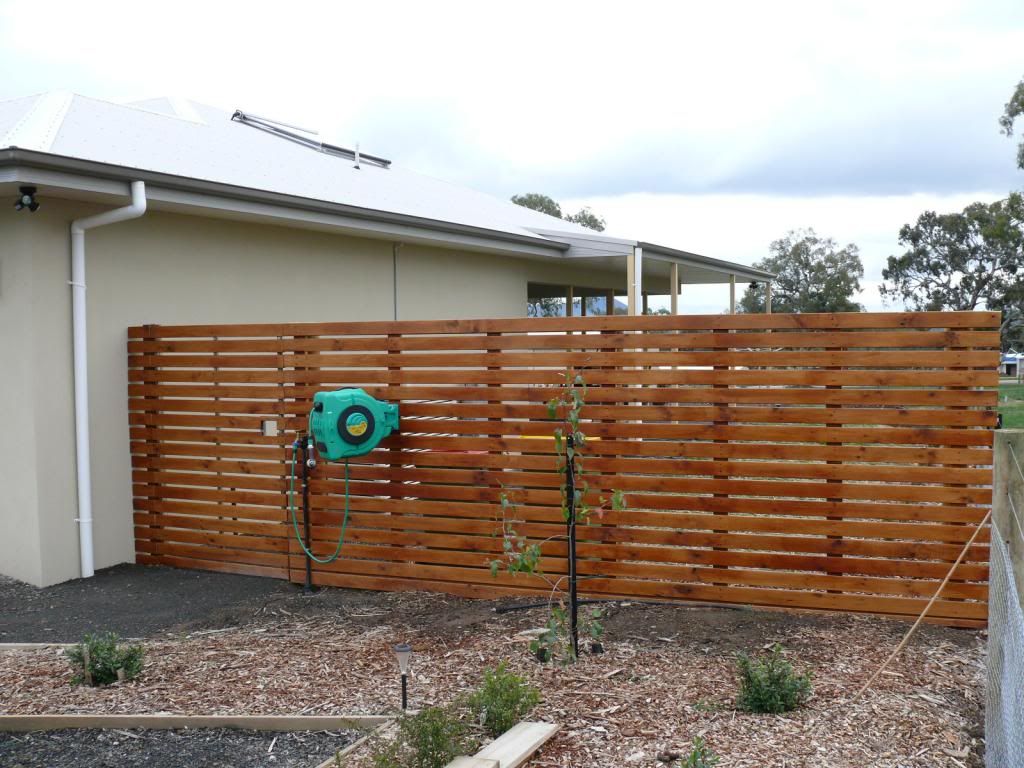 The finished fencing.....really happy with the way it looks.